Re: Georg Kunstler's ideas
---
[ Follow Ups ] [ Post Followup ] [ Bessler Discussion Board ] [ FAQ ] [ Back to BesslerWheel.com ]
---
Posted by Øystein Rustad (148.122.150.238) on December 04, 2002 at 16:40:38:
In Reply to: Georg Kunstler's ideas posted by Scott Ellis on December 03, 2002 at 19:54:57:
Do you know what his claims are regarding this very nice piece of art ??
Does he need to hand turn the crank ? :-)
Øystein
: There has been some talk here lately about Georg Künstler. He is an associate of Alfred Evert and has been working on the ideas described here:
: http://www.evert.de/eft732e.htm
: Evert is convinced that Georg is really onto the secret. Georg's last name means "artist" and he lives up to it! His Bessler prototype (below) is a true work of art.
:
: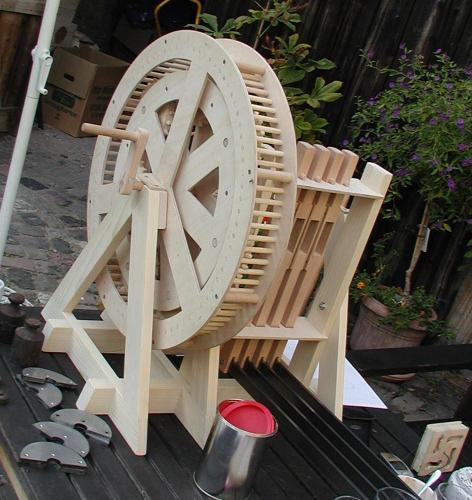 : Best,
: Scott
---
---