Re: A-Stand (was re: Message for Scott)
---
[ Follow Ups ] [ Post Followup ] [ Bessler Discussion Board ] [ FAQ ] [ Back to BesslerWheel.com ]
---
Posted by Scott Ellis (216.87.95.64) on June 15, 2003 at 22:57:15:
In Reply to: Re: Message for Scott posted by Scott on June 15, 2003 at 22:54:58:
Here is the image. Thanks a lot, grim!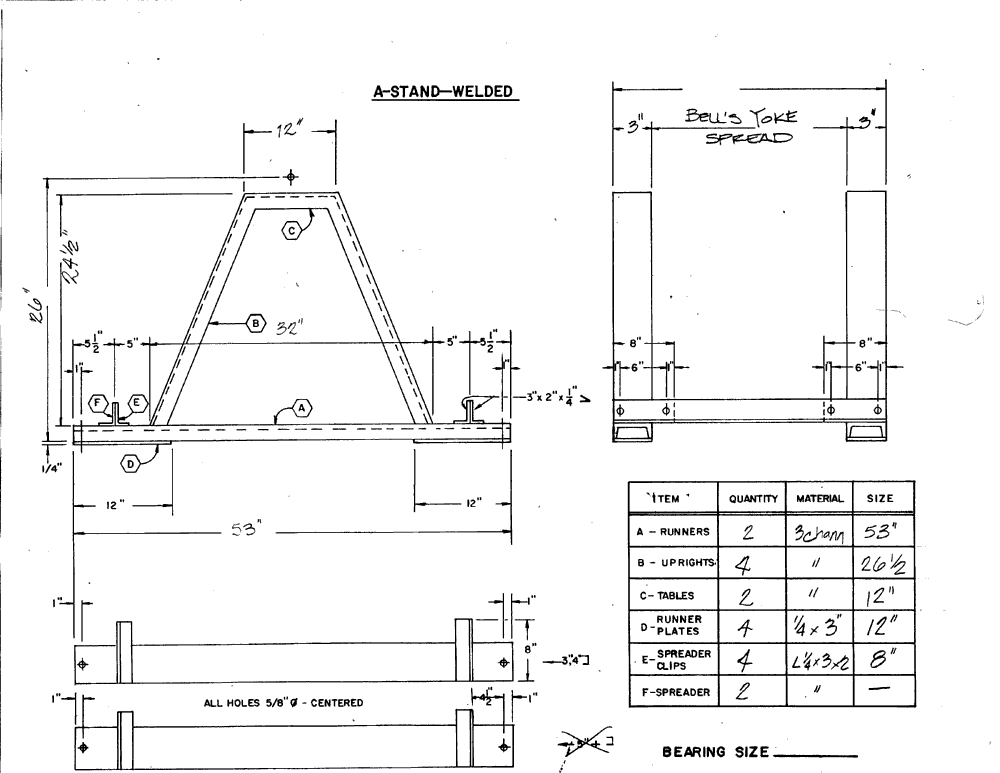 : : Hi Scott
: : A little while back I requested and received, courtesy of a local company, a copy of the shop drawing for an easy pair of "A" stands that are used to support up to a 1500 lb. swinging bell.
: : The draftsman there was kind enough to include the dimensions needed to allow for a four-foot wheel, dealing with it as if it were a bell with a four-foot rope pull wheel attached to its yoke.
: : The width dimensions are variable with the bell yoke width (or axle in this case). It could be made from wood by those adept at carpentry work for use with lighter wheels.
: : Might save someone some time figuring out a good mount. Let me know if you're interested and I can send it to your other address as a .jpg.
: :
: : Regards
: : grim
---
---