Re: weight pic
---
[ Follow Ups ] [ Post Followup ] [ Bessler Discussion Board ] [ FAQ ] [ Back to BesslerWheel.com ]
---
Posted by Scott Ellis (216.87.95.64) on July 15, 2003 at 20:36:40:
In Reply to: weight pic posted by grim on July 15, 2003 at 05:19:49:
Hi everyone,
Sorry for the delay. Here is the picture Grim sent me, along with an excerpt from the accompaying note.
-Scott

It is a scan I did of one of the old lead weights from that device, and probably illustrates better than the hand drawing of them.
...
The drawing and this pic makes all info that was sent to Brett Smith (Smithy).



-grim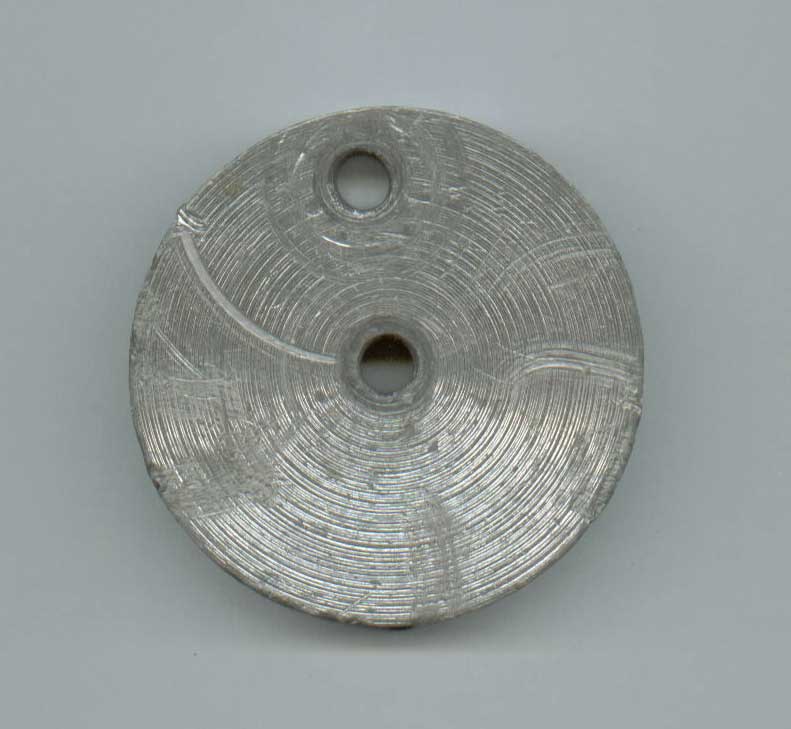 : Hi all,
: For anyone that may need or desire clarification on that old drawing I passed on, I have located one of the old lead weights that was part of that device Smithy and I put together, and scanned it. It might give the "circles" or "disks" on that rough hand-written drawing more clarity.
: If anyone desires it, let me know and I'll e-mail it directly to them, rather than take up a huge amount of space on Scott's board.
: The address is grim||seidata.com.
: Regards to all,
:
: grim
---
---