Re: Patents
---
[ Follow Ups ] [ Post Followup ] [ Bessler Discussion Board ] [ FAQ ] [ Back to BesslerWheel.com ]
---
Posted by Scott Ellis (216.87.95.64) on November 03, 2003 at 20:21:19:
In Reply to: Patents posted by R. Alicea on November 03, 2003 at 19:21:36:
Hi R. Alicea,
Thanks for your post. You are right, this patent does seem to incorporate a recurring theme in MT; the stork's bill or scissor jack.
Here are images from the patent: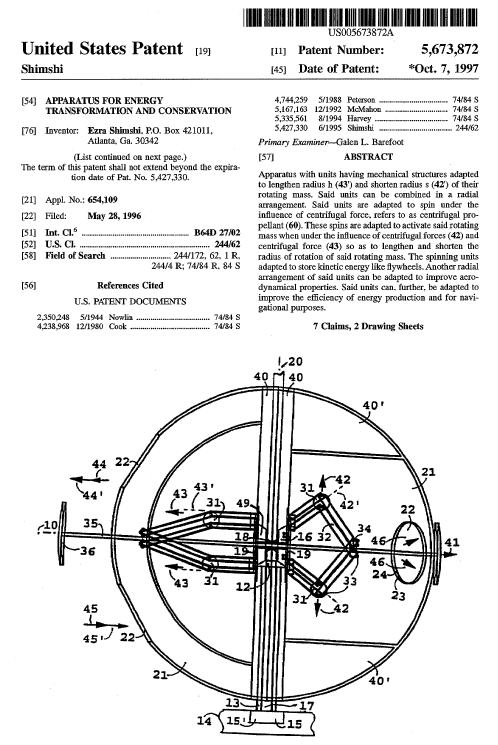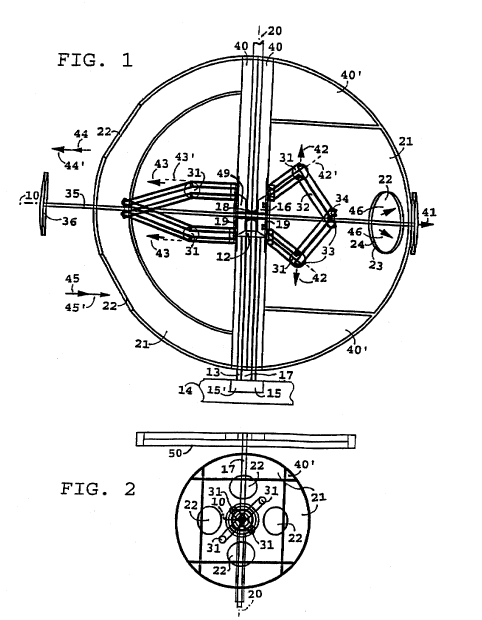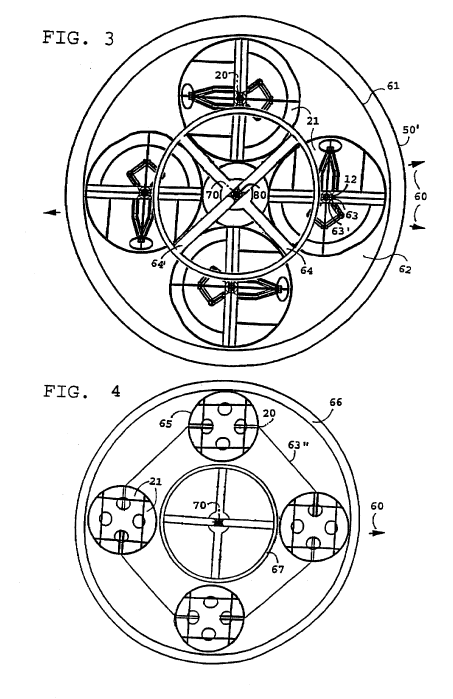 Thanks,
Scott
: Guys take a look at this patent 5,673,872 also look at the other ones mentioned in this patent...they look very much like some of the MT drawings.
---
---